It's June 18th.
Do you realize what that means?
Do you?
Do. You.
Paul McCartney is officially seventy years old.
The Precious Baby is seventy.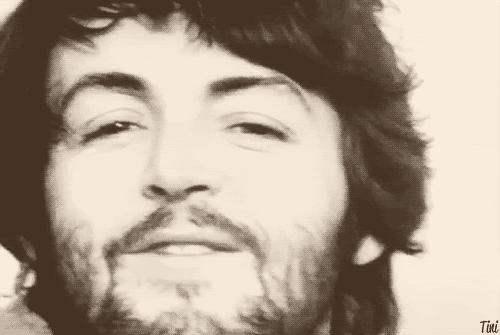 How is this even possible? The man never changes.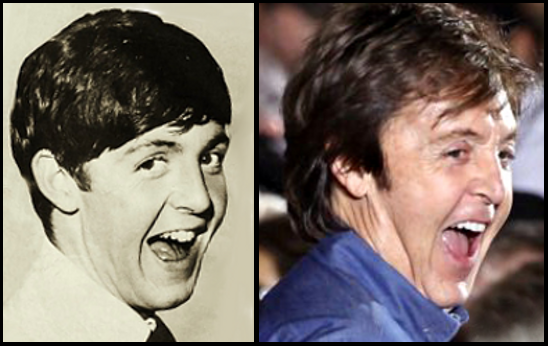 He's been touring all over the world since March, not to mention playing for the Queen's Diamond Jubilee...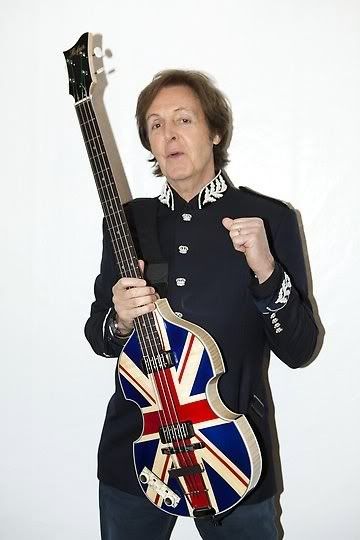 Look at that beautiful bass. And that beautiful human. I'm fangirling, again; I need a cookie.
He's working on a brand new album -- expected to land into our greedy little hands in 2013 --
among other things
. Not including the album he put out earlier in the year...
...or his awesome side projects...
Now, I know that the universe is going to gradually explode with "happy birthday, Paul" stuff as the timezones of the Earth hit midnight (this post included). Let's be honest, why shouldn't they? How often does the greatest living musician turn seventy? It's not an everyday thing. Especially a man who has given the world so much, and is obviously not going to slow down that whole giving thing in the foreseeable future.
And it isn't like we don't all love him to death, either.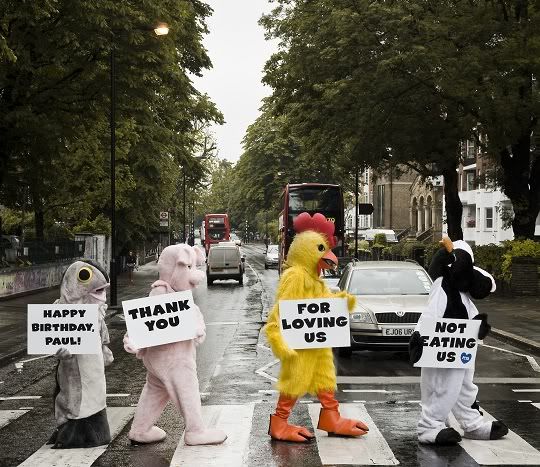 Not to mention the fifty years of fangirls...
...of which I am proud to claim part in, naturally.
On this very blog, we have celebrated Paul's
sixty-seventh
,
sixty-eighth
, and
sixty-ninth
birthdays, each getting progressively more elaborate. With that thought in mind, for the last six weeks, I've been wondering what kind of over the top cyber-party this slice of the Internet could give our Paulie-Pants.
It's only as I sit here, listening to my Chaos and Creation in the Backyard B-sides (that album was my
baby
, dammit; I was thirteen, and it was the first album that I counted the days down until its release. I also got to see Paul tour on that record, playing five of the thirteen tracks. That was really my point of no return) that I realize that nothing I do will suffice. It isn't a defeatist attitude bearing down on my writer's soul, but the mere fact that whatever I say -- or, more accurately, attempt to say -- cannot possibly do this man justice. It would also come out as so utterly fangirly that I would probably just curl into the fetal position and cry at the perfection that is Paul. There are so many threads that run through my life that can be traced back to Paul -- as you saw, I couldn't even say "Chaos and Creation in the Backyard B-sides" without launching into a story, and thinking of a few more (like when Paul performed "Fine Line" on that November 1st, and he messed up the very first verse, grinning nervously at Abe, hoping no one noticed the blunder. I did, Paulie; I did) -- that you would eventually tire of my tales.
So, tonight, when we cut into my famous pumpkin praline cake made in his honor, I will cheezily raise my tea cup to one of the most special people in my life (as dorky as it sounds).
Happy birthday, Paul; we love you, and expect at least another forty of these birthday things, OK?