My spies tell me it's partly-sunny in Amarillo today.
It may come as a shock to those in that partly-sunny weather that it's been snowing like a monkey in shoes for the last few hours.
Yep. Snow.
It started picking up around 11 o'clock, and I sternly resisted the urge to go out and play in it (no, you're never too old to play in the snow, and if you think you are, just pack it in). Finally, around a quarter to one, I just couldn't resist any longer; I grabbed my big fuzzy bathrobe (as you would, if you were going to play in the snow) and the camera, and snapped some lovely shots, which I shall now share with you...
Our favorite snow view...
More boring pictures of boring trees...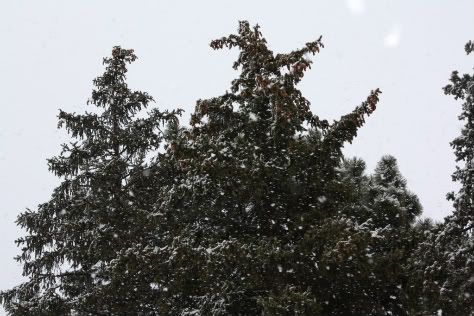 More boring macro shots of boring nature stuff...
Why study for mid-terms when you can play in the snow, instead?
Here's one for everybody stuck in the sun...