Our house was built by an eccentric couple, Mr. and Mrs. Crab, in 1949.
I never hear much about Mr. Crab, but Mrs. Crab seems to have been a very interesting lady, indeed. My bedroom was her art studio/laundry room (and it's pretty much still used that way, come to think of it; there must be some kind of creative energy in that room, because it's my favorite place in the whole world to write); our laundry hall/room is the greatest place to grow violets and orchids, and our living room counter is the ideal spot to winter my geraniums... I know, she built the house that way.
Her love of plants lives on in the few of her Day Lilies still lingering from the Crab Era of our home. What with today being so lovely and drizzly, I figured I'd stretch my macro muscle and take some shots (my mother is convinced I'm a vampire... if I were, I don't think I'd be here)!
Would you like to see them?
Oh, come on!
Well, I've made the slideshow anyway, the least you can do is have a peep.


In other news, yesterday was Ringo's birthday.
Beatles-A-Rama celebrated in it's own way...



Yeah.

Less than a week to go for Paul! 'Tis a beautiful thing. It gets me to thinking, though...
the other day, as I was watching the Hard Rock Calling stream (again), it occurred to me that,
though I have been part of the audience many times,
I've never actually looked at the audience itself.
I mean, when Paul is standing in front of you,
chances are that you aren't going to give a damn about the ordinary mortals surrounding you...
but the Hard Rock Calling video shows that audience in abundance!
I loved a couple of them so much, I decided to take screen caps,
and share them with you. The top two contenders are...

The Weeper...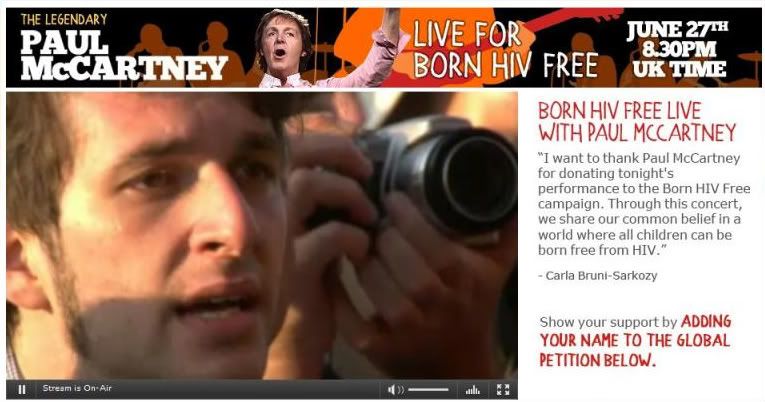 ...and, the bestest one of all, Screamer Man-Man...



Song Time!