Christmas this year has been a great kick in the pants. For starters, I have felt like this for the last ten days...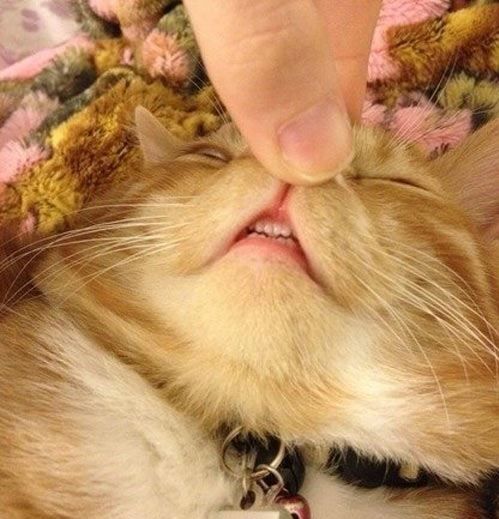 Through it all, I have been baking my little heart out for our huge Buford Christmas party...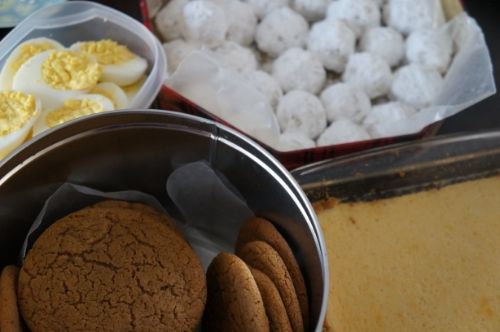 Homemade Eggnog Cheesecake, Snowball Cookies, Soft Gingerbread, Bourbon Balls, and my infamous Deviled Eggs.
...and, let's be honest, here, we all know how I cook...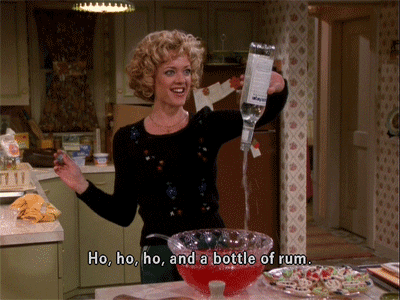 Cook's privilege to sample all ingredients! Also, that looks like vodka, not rum.
Then, yesterday, I come to find out that only about thirty percent of the usual participants in Buford Christmas are actually going to show up. I over-cooked, and have been frantically eating cookies ever since -- I have three dozen Snowballs, two dozen Gingerbreads, and three dozen Bourbon Balls, plus Cheesecake to eat, and four people to do it.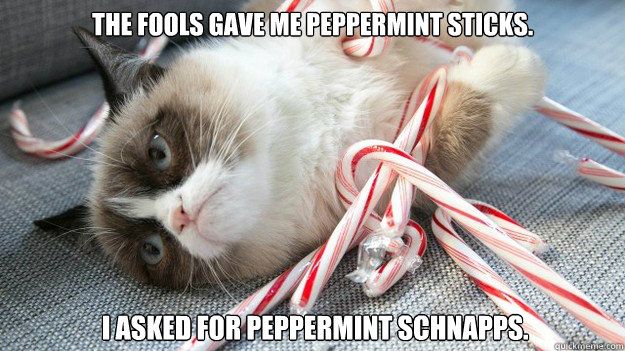 Also in the last ten days since my surgery, I have wrapped about five dozen presents, which will now be sitting unopened in my Grandy's house until people eventually grace him with their presence.
The most any of us can do is
put Lilly in her little red dress
, and try to have as wonderful a Christmas time as we can.
But, you know, this video helps...
So, this Christmas, I am reminded of wise words...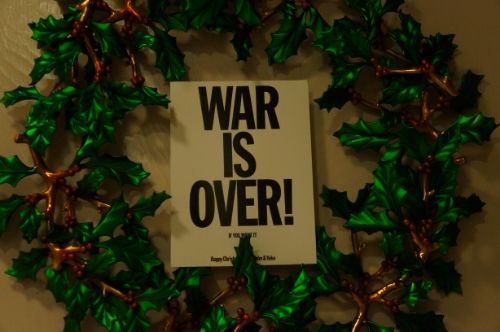 ...and offer my own festive greeting.