So, yesterday was the 4th of July. Here in the good ol' USA, we were celebrating our independence. May I just say, the way we celebrate our detachment from the mother country has always confused me. The Constitutional Convention wasn't until 1787, and the Constitution itself wasn't ratified (therefore, legal) until June 21, 1788.
Why do we make a big deal about the day the Declaration was signed? There was so much more that had to happen between 1776 and 1787 -- you know, like the Revolutionary War -- so that we could have an extra day off every year to grill animal flesh and set our backyards on fire (have I ever told you about the time we set our backyard on fire with a sparkler? Well, another time, perhaps).
Couldn't we just move the damn date up? Big friggin' whoopdy-do, two weeks to get the dates right. THAT'S America, kids.
I can't say that we don't all buy into the nostalgia factor of July 4th, though. We can't help it, we're sappy Americans.
Even at our house, we did the whole bar-be-que thing.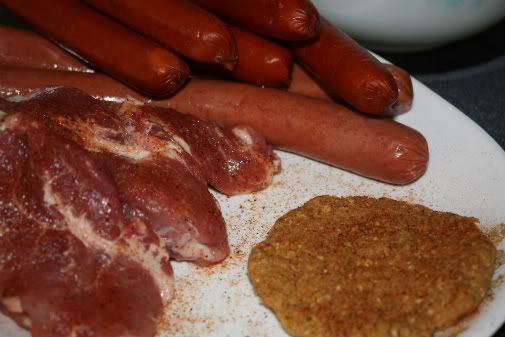 I opted for the kill-free substitute...
Remember, grilling without meat is fun for you and the cows!
And I'm sure that, if there wasn't a massive burn ban in effect in our neck of the woods, we would have watched some fireworks. As it was, there was a television special live from New York City that we watched (God, that sounded pathetic).
Naturally, I was more interested in how the NYPD disposed of 5000 pounds of confiscated fireworks.
So what if we didn't get fireworks yesterday? We had things much prettier than fireworks, like a beautiful golden sunset...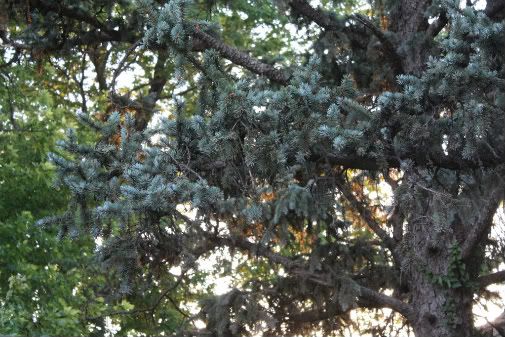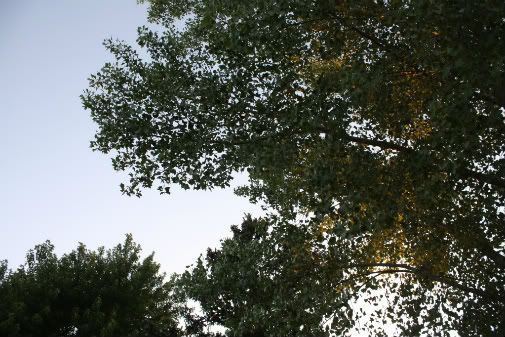 and the smallest wildflowers...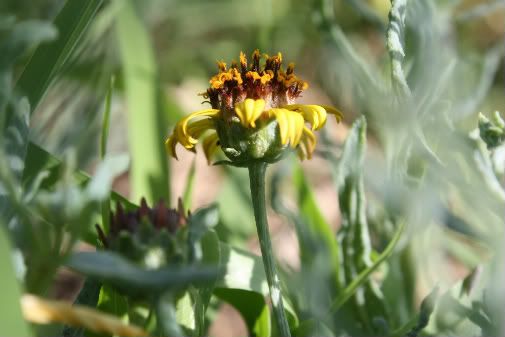 So, whereas yesterday was touted as America's 235th birthday, it was really just an ordinary Monday; that is, except that there was no Bachelorette!
Why do you do this to us, Chris Harrison?
WHY?
Look at you, with your Baskin Robins ice cream. No consideration for those of us that wait for Monday like Christmas.